Introducing Private Label Rights To This Brand New Content Package:
There Are Lies That Threaten
To Crush Business Dreams
This Mighty Content Package Casts Light On
Six Lies That Stop Entrepreneurs From Chasing Success
Lie #1: There Isn't Enough Time
Lie #2: There Isn't Enough Money
Lie #3: There Aren't Enough People (In My Target Market)
Lie #4: There Are Too Many People (Competing With Me)
Lie #5: Nobody Wants To Learn From Me
Lie #6: I Don't Have Enough Experience
We know you'd love to wake your people up to these lies once and for all and likely have a lifetime of personal experience to share – if only you had the time to put it all 'on paper'.
Well, good news!!
We've Done The Time Consuming Work Of Writing For You!  
Since this is PLR Content, you can use it as is (it's really good!) or feel free to rewrite any portion to express your unique perspective.  Add a personal story or case study – anything you seed into the content to emphasize your expertise is going to make it even more powerful for your readers!
To Capture Attention & Build Trust,
We've Included A Powerful Blog Post.
"Your Mindset Is Having Its Way With Your Business!"
We've Also Crafted Social
Text Posts & Graphics!
Publish this to your Blog or Record it for your Podcast, there's a ready to personalize image ready to make it look fabulous AND we've penned 30 Social Blurbs ready to be loaded up for Twitter, Facebook, LinkedIn – you name it 🙂
If you have Photoshop, you can edit our original files. If you don't use Photoshop, upload our PNG files to Canva or PicMonkey to add your domain name as a watermark and BOOM – you're ready to roll!
Congratulations! Having all of this content pre-written for you, not to mention having images and social text ready – has already saved you 10+ Hours of Time!
Now Let's Take Them Deeper:
Crushing The Lies That
Crush Your Business Dreams
Have A "Next Level" Resource To Offer Your Readers!
Where the Small Report opens their eyes, this eBook teaches them practical lessons in changing their mindset to overcome!
eBook Exerpt: Opening Thoughts

What we believe, we'll try to create.  If you're not trying to create EVERY GOOD THING POSSIBLE, you don't believe you can.

Here's my guess: You know your thoughts and beliefs about life and business are holding you back.  Likely, it's true in other areas. Your thoughts about success and money are tilted towards guilt.  Your deep personal beliefs about people and relationships may be steeped in mistrust.

Some beliefs are hidden below the surface of thought, hard to put a finger on – yet having a pervasive impact.

Here's good news:  You know something isn't working for you.  Being aware is the beautiful beginning.

You can adopt new thoughts and cultivate new beliefs.

That's what this eBook has been created for.  We're going to tackle ideas, thoughts and beliefs that support a mindset of lack and keep you playing small.  We're introducing new ideas and thoughts – seeding new beliefs that will serve you well!
Bonus: 30 Business Affirmations
All 30 Affirmations Are Pleasantly Recorded With Music For Daily Listening!  (Mp3 Audio)
Extra Value Boost! We've Also Created A Video Version!
Everything You See Is Provided:
Easy To Access, Edit & Publish!
3,843 Word Small Report: "Are These 6 Lies Crushing Your Business Dreams?"
An 800 word blog post to drive traffic to the lead magnet
30 Social Blurbs to promote your lead magnet
6 Social Graphics
12, 628 Word eBook: "Crushing the Lies that Limit Your Business"
30 Business Affirmations Video with Audio
Original Photoshop Files Included.
Word DOC Files Included.
PLR Licence $27.00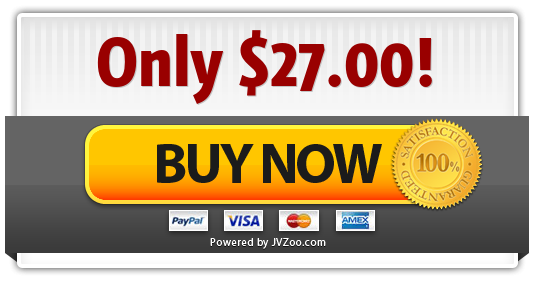 We know you're going to love putting this content into action in service of your market!
Kelly McCausey & Avery Wilmer
Crushing PLR
Licensing Details
Our Content is being sold to you with a Private Label Rights License.
You may rewrite, tweak, add, remove and brand all elements as your own.
You may freely publish the content on your website, in your emails, newsletters, podcasts & videos.
You may bundle the content for sale or offer it in a membership site.
You may publish what you receive from us anywhere that allows PLR content – please note, some publishing platforms are not open to it. (For example, Amazon does not permit PLR content in Kindle books.)
Please note, the PLR License does not allow:
You may not pass along any Regifting, Reselling or Private Label rights to others.
You may not pass the entire package on to others. (The editable Word docs & PhotoShop files, etc are for your use only.)