Introducing A Unique PLR Opportunity…
You've Found A Five Part
"Get Started In Business"
Workshop With Full PLR Rights!
How often do you buy PLR on a topic you lack personal expertise with – does it trigger a wicked case of Imposter Syndrome? I understand!  We buy PLR to fill knowledge gaps (which is super smart!) but then we get stuck because we lack confidence in selling the topic.  Well, I've got good news for you…
You'll Break Right Through Imposter Syndrome With This Workshop!
Hey, my name is Kelly McCausey and I've been creating Information Products and teaching Virtual Workshops since 2004.
I've helped thousands get clear about what they want to do to work online and take the steps necessary to create profits.
Having products to sell and group coaching programs to offer according to a schedule that suits me well is integral to my business success and I've discovered it's an area many brilliant people get stalled on and I have a solution!
I'm creating a Powerful Four Week Workshop with full PLR rights and it is going to INCLUDE comprehensive training on the topic from ME!
This Is How It Will Go…
I'll present workshop curriculum in four sessions, just like I would for any training for my own clients.  When you purchase this package, you can participate as a student and ask all the questions you like – fully equipping yourself to teach the materials to your own niche community later.
When the Workshop is over, I'll deliver all of the documents and teaching tools as editable files, ready for you to adapt and rebrand to teach others.
Because you trained with me, you're ready to roll! No stalling or procrastination – a faster, smoother path to profits for you!
Yes, I'm Providing
Complete Workshop Materials
& Teaching You Every Detail So
You Can Confidently Train Others!
This PLR Workshop will be focused on…
"Create A Business Perfect For You!"
A lot of time and money are lost when folks chase business ideas that don't suit their personality, skills or desired lifestyle.  We can skip right past all that regret by crafting our business choices around all the best we have available to bring to the table.
Five Modules will guide participants through what I consider to be the most important early decisions:
#1: Start With Knowing Yourself
Worksheets Include:
Personality Types
Spiritual Gifts
Skills History
Entrepreneurial History
Relationship Priorities
Personal Values
Business Values
Financial Goals
Who Inspires You
Vision Casting
#2: Target Market: Who Will You Serve With Your Business?
Worksheets Include:
First Draft Of Your Unique Service Proposition
Who Will Be Attracted To Me?
Falling In Love With A Community
Creating A Master Needs List
Identify Top Content Producers
Identify Top Paid Products
Identify Social Hubs
Crafting Community Avatar Profiles
#3: Designing Your Brand: How Will Others View & Be Attracted To Your Business?
Worksheets Include:
Polishing Your Unique Service Proposition.(Based on Module One & Two)
How Do You Want Your Community To Know/Feel About You?
Designing Your Business Culture.
Choosing Domain Names
#4: Visual Branding: What Will People See?
Presentation Walk Through Covers:
Choosing a Color Palette
Choosing a Logo Style
Finding Images For Your Website
Keeping your visuals congruent with your message.
#5: Platform Solutions: What Tools Will You Use To Launch Your Business?
Video Introductions to my favoriteTools:
WordPress
Studiopress/Genesis Themes
Aweber
Leadpages
PayPal
Amember
Google Analytics & Webmaster Tools
Useful Plugins
Basic WordPress Management Demonstrations
When You Have Presented These Modules, Your Students Will Be Taking Bold Action Building The Business Of Their Dreams!
Modules include a Teaching Guide, Slide Decks & Student Worksheets you can easily adapt and brand.
Naturally, you'll receive my teachings as a recording and transcript.  Use my recordings with your students if you wish, or adapt and use the transcript to teach your own Workshop.
Anything (documents, graphics, etc) I create to use in teaching the workshop to you, will be made available for your use as well.
I'm excited about this, both the teaching side of things and knowing there will be boundless ripples as you reach more and more people!
Are You As Excited As I Am To Get Started?
I'm going to begin presenting this Workshop the week of October 23rd.
We'll meet live on the following days and times:
Monday, October 23rd – 1:00pm Eastern
Thursday, October 26th – 1:00pm Eastern
Monday, October 30th – 1:00pm Eastern
Thursday, November 2nd – 1:00pm Eastern
Thursday, November 9th – 9:00pm Eastern (Bonus Evening Q & A Session)
Every session is recorded as videos. If you can't join in live you can catch up on your own schedule.
What's My Investment To Say Yes?
You Will Receive:
Five Training Recordings
Bonus Evening Q&A Session
Five Complete Training Transcripts
Five Training Guides
Printable Worksheets
Any & All Materials I Develop To Present The Workshop
Private Facebook Community
Your Total Access For Everything Is Only $497.00!
Wait, I've Got A Huge Value Boost To Add…

After our training is complete and you've received the rebrandable resources to implement, I'm giving you TWO 30 Minute Private Coaching Calls to claim within the next 90 days. This is an added value of $297.00!  I want to touch base with you and make sure you're not getting stuck anywhere along the way.
Consider me your 'Phone a Friend' rescue plan!
Training Before, Complete Set Of Rebrandable
Materials & Coaching After? Yes, Please!
I'm IN Kelly! I Only Wish We Were Starting Sooner!
Your reward for registering now is a $200 Savings!
Act Now & Pay Only $297.00!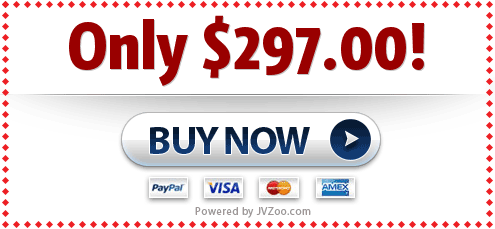 Have A Question?
This IS an unique offer with tremendous long term value!  If I can answer a question that helps you know it's right for you, I'm pleased to! Use this easy form to ask me anything. I'll get right back to you by email ASAP!
I know you're going to love putting this content into action in service of your market!
Kelly McCausey
Crushing PLR
Licensing Details
Our Content is being sold to you with a Private Label Rights License.
You may rewrite, tweak, add, remove and brand all elements as your own.
You may publish the content on your website, in your emails, newsletters, podcasts & videos.
You may bundle the content for sale or offer it in a membership site.
You may publish what you receive from us anywhere that allows PLR content – please note, some publishing platforms are not open to it. (For example, Amazon does not permit PLR content in Kindle books.)
Please note, the PLR License does not allow:
You may not pass along any Regifting, Reselling or Private Label rights to others.
You may not pass the entire package on to others. (The editable Word docs & PhotoShop files, etc are for your use only.)